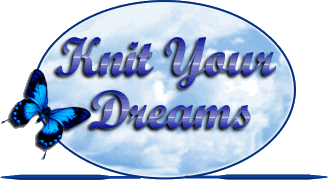 T
Sale Zone:
There is quite a large amount of yarn that has moved back to the "Sale Zone". The Sale Zone is everything in the classroom. It is all currently listed at 50% off it's retail price. A good time to stock up.


Classes and Knitting in the Shop:
I have begun scheduling Knit-a-longs and individual classes again. They are listed on the
classes
page.
I have several patterns picked out for Knit-A
-Longs for winter. They are listed on the classes page with links to their detail pages on Ravelry.
Send e-mail to knit@knityourdreams.com with questions or comments about this web site.
Copyright © 2003-2023 Knit Your Dreams.